Located at the Jacob Javits center in New York City, the CCW Expo features some great seminars, camera booths, and loads of fun toys to play with.
At CCW you stand at the crossroads of creativity and technology. Thousands of attendees and exhibitors alike participate in the ever-changing conversation surrounding content creation, management and distribution/delivery.
I'd like to preface this by saying I do not receive any income from or have any affiliation with any of the products mentioned. They have no idea I even wrote this post. It's just simply what I noticed during my time at CCW. Here's the top 5 things I discovered during the 2 day event.
1. Black Magic not for me.
---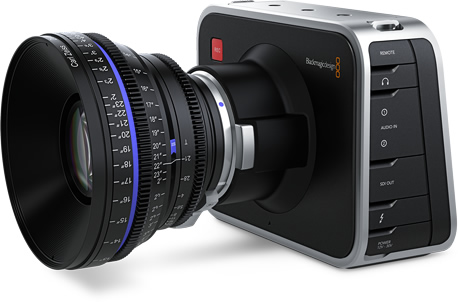 I, like many, have been eager to learn more about this camera. I mean it comes with $1,500 of software (DaVinci Resolve + UltraScope), and incredible dynamic range. It also records straight raw directly to an SSD. So you can see why it's quite intriguing. However, I was severely disappointed.
First, you can't adjust settings on the touch screen and see the picture. So you have to flip back and forth to adjust white balance. It's insanely annoying. The design is flawed for anything but use on a tripod. In fact, if you are not shooting in a studio, don't bother.
I only got to play with the camera, so maybe I was missing something. That's why I asked some of the prominent rental houses at the show their opinion. Unfortunately, they completely agreed. Regardless of what it's technical capabilities are, the camera is very difficult to work with outside a studio environment. That was the overall consensus from multiple sources at these rental houses.
2. Lite Panel lights
---
I got to play with the full arsenal, from the bi-color 1×1 Panels, to the Sola LED Fresnels, both the big boys, and the extremely versatile Sola ENGs. The lites were well crafted, featuring external batteries that are chargeable. According to the rep, the lites are good to go for an hour on battery charge alone. That's pretty good.
The lites are extremely energy efficient, durable, and powerful. Abel Cine actually did a lighting demonstration at their booth and raved about these lights. You can see why. Check out the Lite Panels website for more info.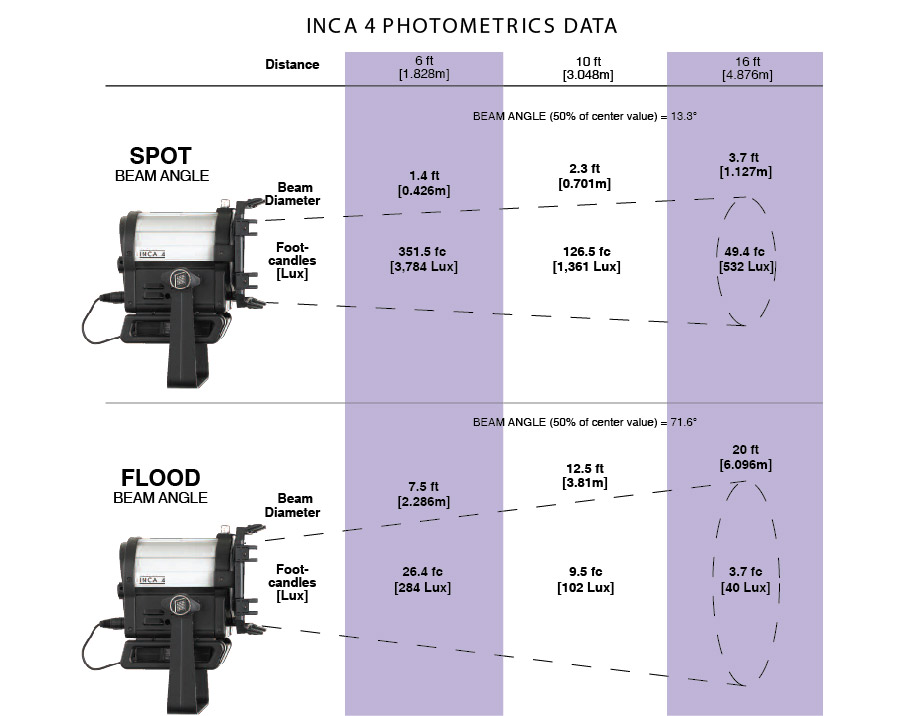 3. DaVinci Resolve Revelation
---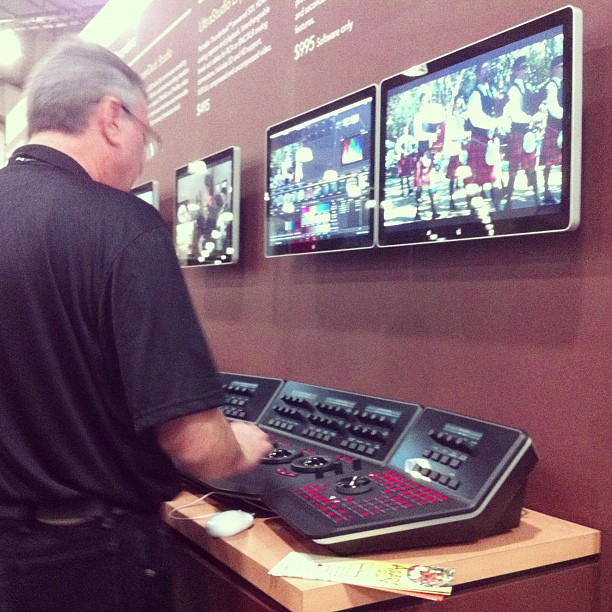 I had been considering adding the software to my workflow, but thanks to a great color specialist at the show, I discovered the real beauty of the DaVinci: it's $30,000 controller.
That is what the DaVinci reputation is based on. While very robust, there is nothing that the software itself does that can't be achieved in other popular grading programs. But add in the way it works, with the controller, and you need a napkin to wipe the druel off your lip. The amount of time you can save during post is astronomical. The level of detail you can achieve is remarkable, and in less time then you already spend color grading.
Plus, as one eager buyer put it, it pays for itself simply by the impression it makes when bringing in a client for a session. If you are not getting the controller, you may want to hold off on the software.
4. Matthews DC-slider is My New Favorite Toy
---
I played with this smooth operator at the B&H Photo booth. Honestly, I didnt want to leave. But, enough said from me. Check out the video of this bad boy…
5. A frame
---
While exploring the Panasonic booth, I asked this girl a question about the AF100. Turns out she didn't work for them, but was highlighting an online video cloud software.
Using unique & custom built technology, we put production people back in control. As it's all in the cloud, access everything, anywhere.
The cool part about this program was the ability to easily share and converse online about certain clips, even making comments that line up to certain timecode. It's kind of like a mix of ExaVault & Basecamp for video. Depending on how many seats you need, it can be expensive, but if it fits the budget, it certainly fills a big void in client and team management for video professionals.
The exhibitor also mentioned the software was created by a video professional frustrated with the lack of such an option for video professionals. I was pretty impressed with the potential for integrating this into my client work. Check out the video demo on the home page.
---
If you found this content valuable, please follow me on twitter or like us on facebook to receive future updates!